Hatch, New Mexico is home to world-famous Hatch Chile. Red or green?
Yesterday, I made a solo trip to Hatch, New Mexico to meet clients who wanted to view an old church (more on that later). Hatch is 45 minutes north of Las Cruces, straight up I-25, and home of the world-famous Hatch green chile. They even hold a "Hatch Chile Festival" every Labor Day weekend, during the heart of harvest time. Click here for information on the Hatch Chile Festival: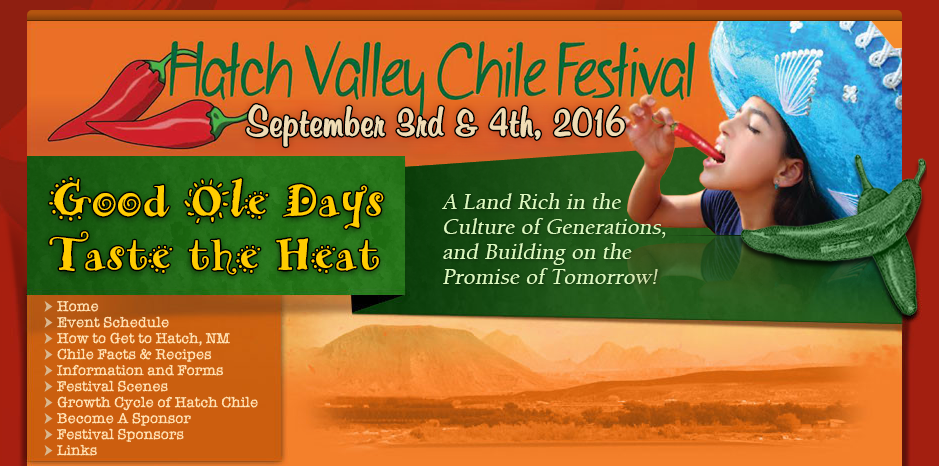 During the harvest, which occurs from early August until early October, there are dozens of small stands lining the main roads, where anyone can stop and buy fresh green chile, aristras (for good luck), talavera pottery and more. These stands are run by individual growers, often family-owned, and the service is humble, helpful and friendly. They will even roast the chiles for you! Click on the picture here to see how the roaster works: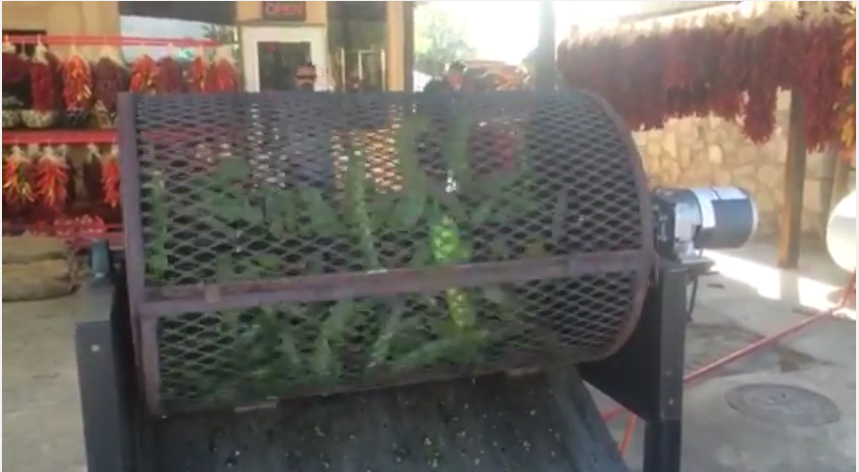 Here is a brief history of the development of the green chile pepper, which occurred at New Mexico State University (formerly Las Cruces College and where our daughter, Alyssa, is getting her PhD), according to Wikipedia:
"New Mexico chile (or New Mexican chile) is a group of cultivars of the chile pepper, initially developed by pioneer horticulturist, Dr. Fabián Garcia, at New Mexico State University in 1894, then known as Las Cruces College and the New Mexico College of Agriculture and Mechanic Arts. Selective breeding began with 14 lineages of 'Pasilla', 'Colorado', and 'Negro' cultivars, from across New Mexico and Southern Colorado's old Hispano and Pueblo communities. These peppers were selected to have a "larger smoother, fleshier, more tapering and shoulderless pod for canning purposes." The first cultivar of this group was released in 1913, called 'New Mexico No. 9'. The New Mexico chile peppers are popular in the cuisine of the Southwestern United States and in the broader Mexican cuisine, and an integral staple of New Mexican cuisine.
Chile grown in the Hatch Valley, in and around Hatch, New Mexico, is called Hatch chile, but no one type of chile is specific to that area, which is smaller than the acreage used to produce chiles with the "Hatch" label. The peppers grown in the valley, and along the entire Rio Grande, from northern Taos Pueblo to southern Isleta Pueblo, are a signature crop to New Mexico's economy and culture. The chile pepper is New Mexico's state vegetable, and the official New Mexico state question is "Red or Green?"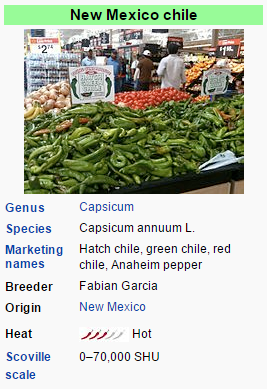 The New Mexico green chile pepper flavor has been described as lightly pungent similar to an onion, or like garlic with a subtly sweet, spicy, crisp, and smoky taste. The ripened red retains the flavor, but adds an earthiness and bite while aging mellows the front-heat and delivers more of a back-heat. The spiciness depends on the variety of New Mexico chile peppers."
Now, for the old church, St. Frances de Sales est. 1860. What a cool property, complete with attached rectory. Here are a few pics.
Lastly, it is always a good idea to stop and grab lunch when in Hatch. Steve and I have two favorite restaurants, The Pepper Pot and Sparky's. Both have very limited hours, so please check before you go. Yesterday, The Pepper Pot was open, so I stopped in and was seated at the cutest corner table next to a hutch, with Christmas decorations and old cookbooks. Ordered a combination plate and it was delish!
Next time you come to New Mexico, make a half-day trip to Hatch, and see a unique piece of New Mexico history and culture!